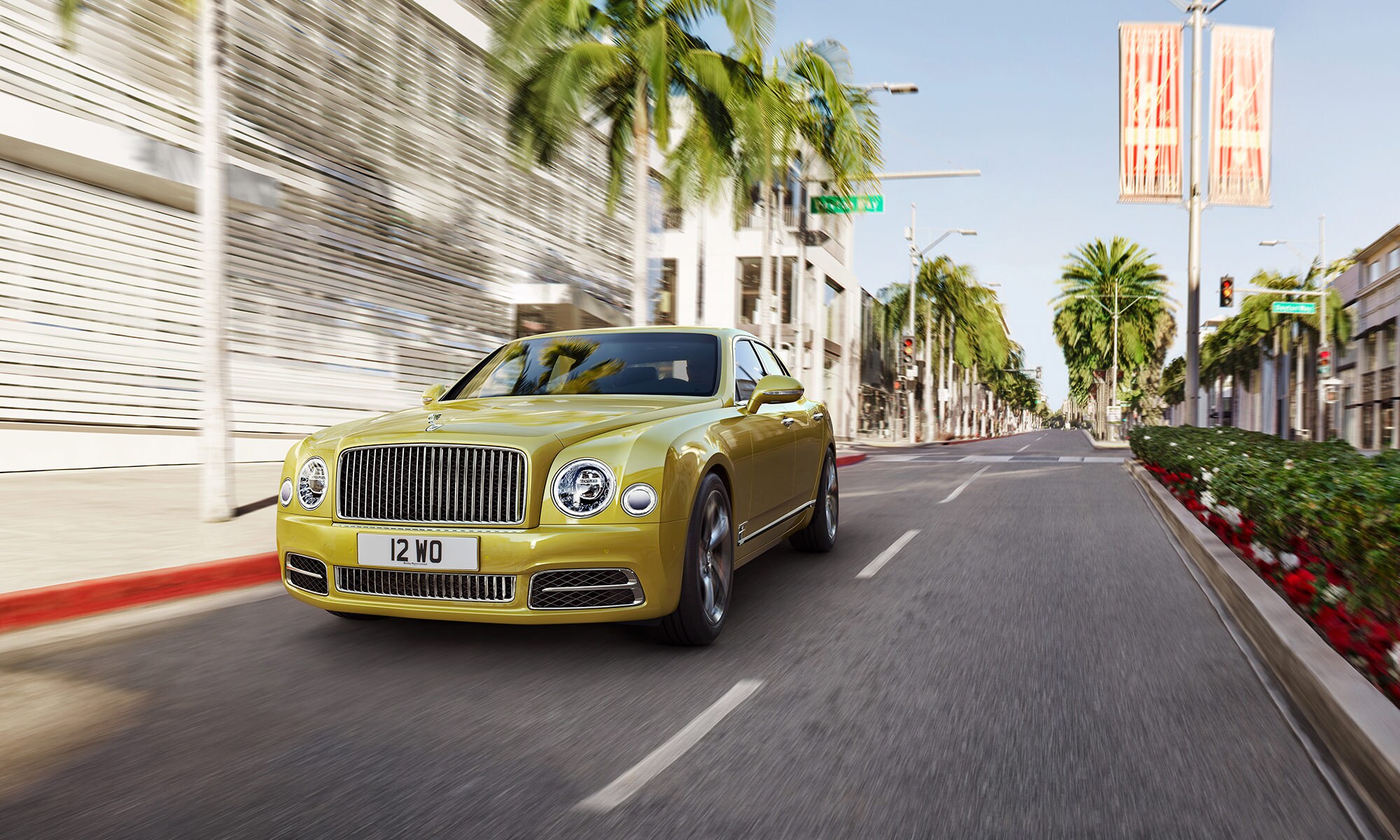 PERFORMANCE
Phenomenal Performance
But ultimately, the Mulsanne Speed is all about performance. A re-engineered 6¾ litre twin-turbocharged V8 engine propels it to 60 mph in just 4.8 seconds (100 km/h in 4.9 seconds) and a phenomenal top speed of 190 mph (305 km/h), the gear changes almost imperceptible, thanks to its 8-speed automatic transmission. 
UNIQUE SPORTS STYLING
Unique Sports Styling
The new, wide front grille houses dark tint matrix brightware, a theme carried through to the Bentley 'B' wing vents and even the new dark tint lamps. As you enter the car, polished stainless steel treadplates greet you, engraved with the word, 'Speed'. Drilled alloy sports foot pedals and a knurled sports gear lever bring Bentley's racing heritage to mind, as you sit in its newly designed diamond quilted seats.
THE DARKER SIDE OF LUXURY
The Darker Side of Luxury
Brightware is the name Bentley gives to the polished chrome exterior details that adorn most of the company's cars. But on the new Mulsanne Speed, bright gives way to darkness, the polished dark tint details lending this Mulsanne a decidedly meaner appearance. The new Speed wing vents and the matrix grille that sits behind the new vertical vanes are recipients of this finish, as are the headlamps and the Bentley 'B' rear lamps – the latter being, for many fellow road users, their most enduring memory of the new Mulsanne Speed.
Inimitable Interior Design
As the Mulsanne's most sport-focused interpretation, the cabin of the new Mulsanne Speed is unmistakable. The hand-stitched leather hides feature a unique Speed colour split, which can be commissioned in numerous combinations. Diamond quilting can be seen across every seat and each of the four interior door panels, while the four headrests feature hand-embroidered Bentley emblems – which, again, can be commissioned in the colour of your choice